Hreinskriftir / Transcription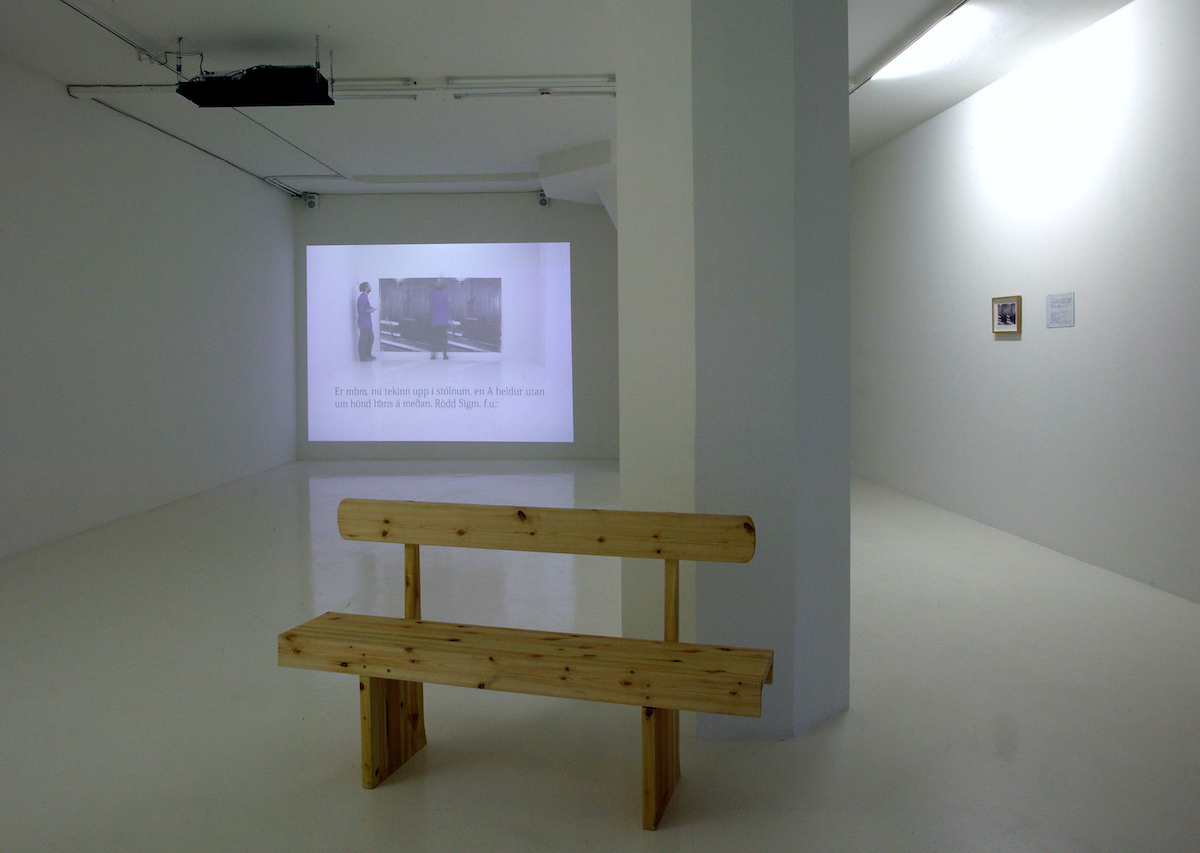 Solo exhibition at Reykjavik Art Museum, 2007.
Site specific video installation, stereo-photograph drawing, charcoal wall drawing and a wooden object.
The video (14 min. loop) was filmed at the Reykjavik Museum in the exact spot where it was installed. Two men, presumably technicians, repeatedly hang and take down a life size photograph of the space in which the Experimental Society held their meetings. The sound is a recording of the men working and the text is an excerpt from the minutes of the Experimental Society.
The Experimental Society was a group of research minded scholars with an interest in spiritualism, active in Reykjavik between 1905-1911. It was formed around one person that allegedly had direct contact to other worlds and spirits and was believed to be able to mediate this. Indriði Indriðason was the first known physical medium in Iceland but in the society´s documents he is only referred to as the "intermedium" – the one that dwells in between. Indriðason was an uneducated young man from the rural countryside, described as a natural genius. In return for being housed by the society he performed séances where spirits spoke through him, he made things elevate, materialize and disappear, voices were heard and smell and light phenomena noted. The happenings could be quite violent at times. This took place under controlled circumstances with scientific intentions. A mesh separated the audience and the intermedium as can be seen in the stereo photograph, the only photographic document of the society´s activities. The meeting minutes were written down in the dark during the meetings and transcribed into books by hand. The minutes have been transferred and transcribed for the work.