Nýjar teikningar fyrir Alþýðuhúsið um páska / New Drawings for the Communal House on Easter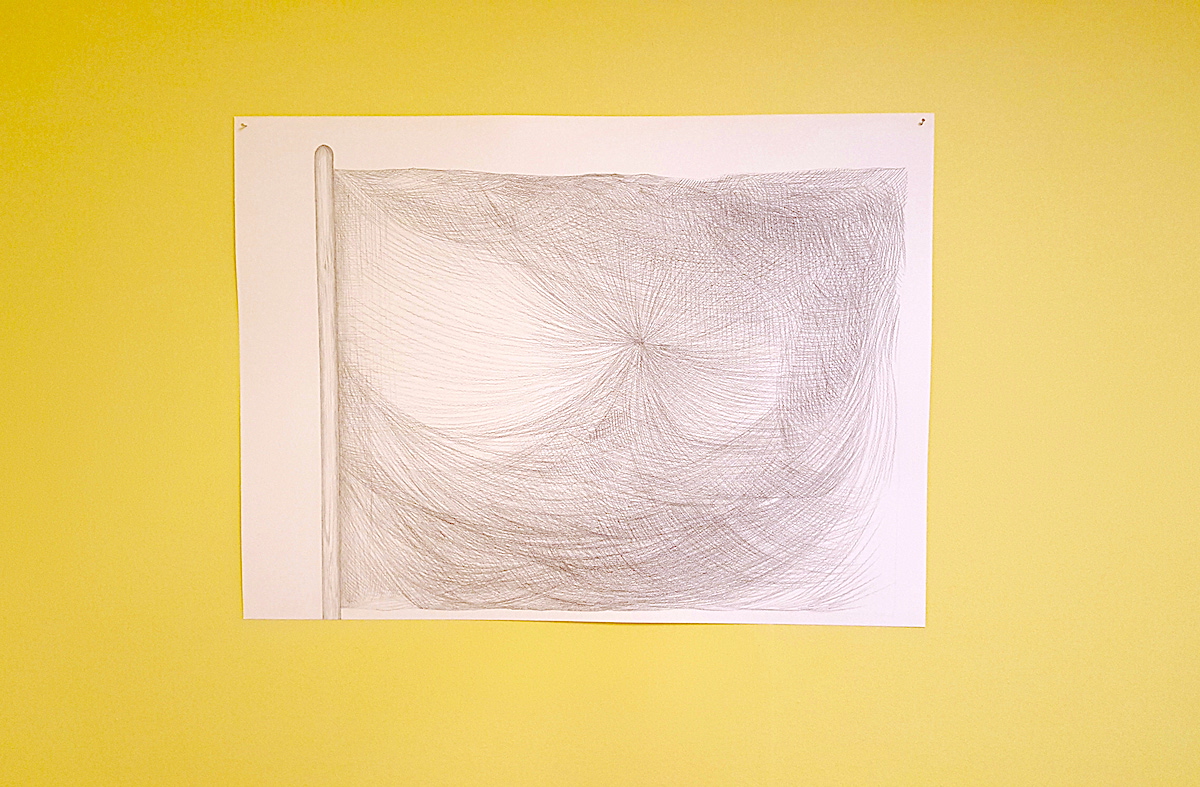 A serie of graphite drawings on paper (ca 60x40cm) for the old Communal House in Siglufjörður, North Iceland, exhibited in 2018. The house now hosts an art studio and gallery. The drawings depict still flags on wooden sticks showing internal abstract movements.
Accompanying the exhibition was fragment of a text by Bertrand Russell from 1932, In Praise of Idleness.
"Above all, there will be happiness and joy of life, instead of frayed nerves, weariness, and dyspepsia. The work exacted will be enough to make leisure delightful, but not enough to produce exhaustion. Since men will not be tired in their spare time, they will not demand only such amusements as are passive and vapid. At least one per cent will probably devote the time not spent in professional work to pursuits of some public importance, and, since they will not depend upon these pursuits for their livelihood, their originality will be unhampered, and there will be no need to conform to the standards set by elderly pundits. But it is not only in these exceptional cases that the advantages of leisure will appear. Ordinary men and women, having the opportunity of a happy life, will become more kindly and less persecuting and less inclined to view others with suspicion. The taste for war will die out, partly for this reason, and partly because it will involve long and severe work for all. Good nature is, of all moral qualities, the one that the world needs most, and good nature is the result of ease and security, not of a life of arduous struggle. Modern methods of production have given us the possibility of ease and security for all; we have chosen, instead, to have overwork for some and starvation for others. Hitherto we have continued to be as energetic as we were before there were machines; in this we have been foolish, but there is no reason to go on being foolish forever."