Dimensional meeting points / Sporbrautir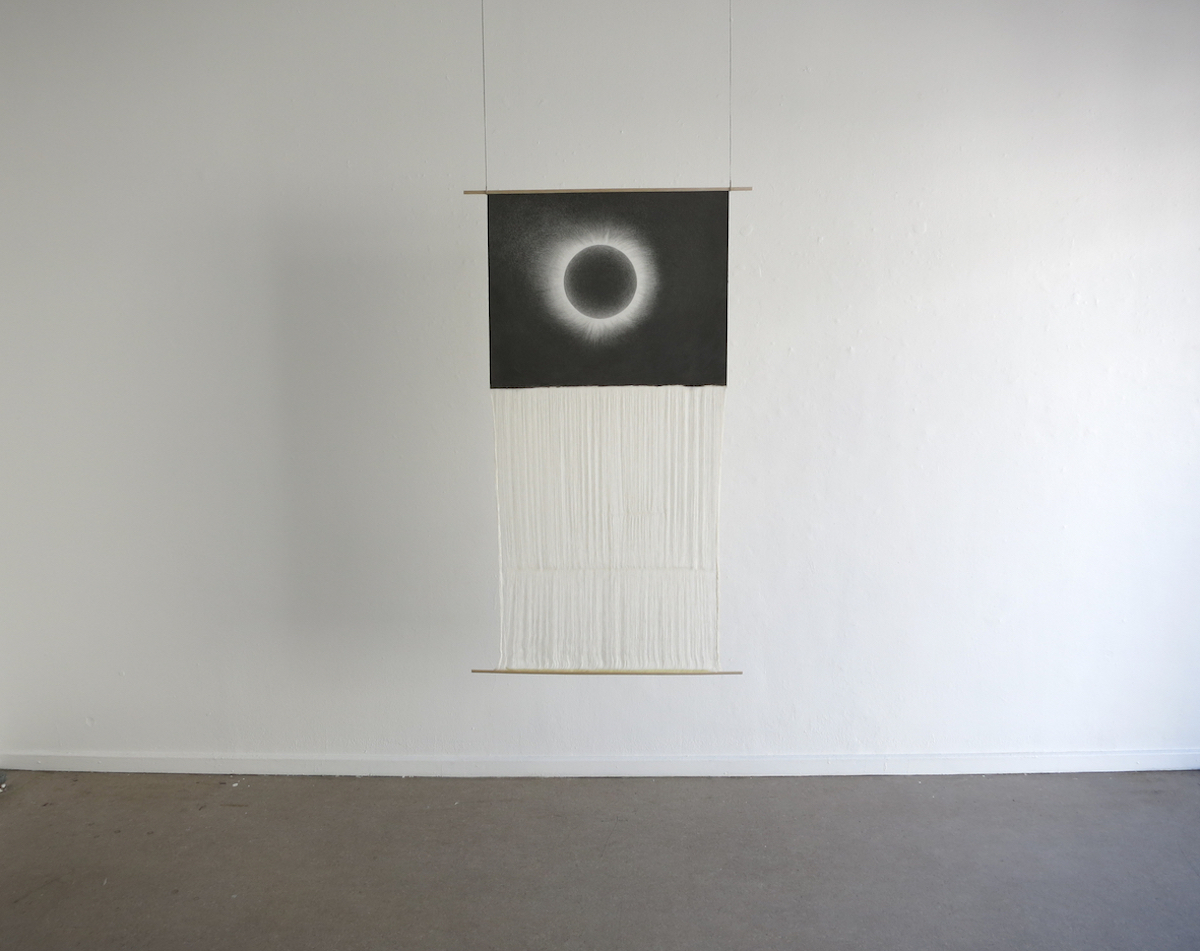 2017
Large piece: Meeting in orbit.
A flag. Graphite drawing on paper, canvas, tape and balsa wood. The piece is hung up in the ceiling with chains. Exhibited in daylight only.
Small drawings, 25x30cm: Traces I-IV.
Graphite or colored pencils on paper. Made in short session of trans / automatic work.
Sound scape: Untitled silver bell behind the entrance.
Exhibition text by Heiðar Kári Rannversson, art historian and curator.